Your FREE eyewear Styling Appointment
Step One

Welcome to Very Spexy, please arrive at the store at your appointment time. We have a tiny little shop and you will have exclusivity of it for your scheduled appointment. We want you to feel at home - we'll offer you a refreshment so that you can kick back, relax and explore the world of eyewear with us.

Step Two

Please bring a current and up-to-date prescription with you to your appointment. Your prescription should be dated within 2 years. You are entitled to have a copy - so don't feel bad asking for it.

It would be useful if you brought your current glasses and sunglasses too.

Step Three

There's no obligation to buy following an eyewear styling appointment. If you like some of our eyewear we will go through our free and easy payment options including Klarna, credit card, NHS voucher and AMEX.

We'll take some advanced measurements that are required for your lenses.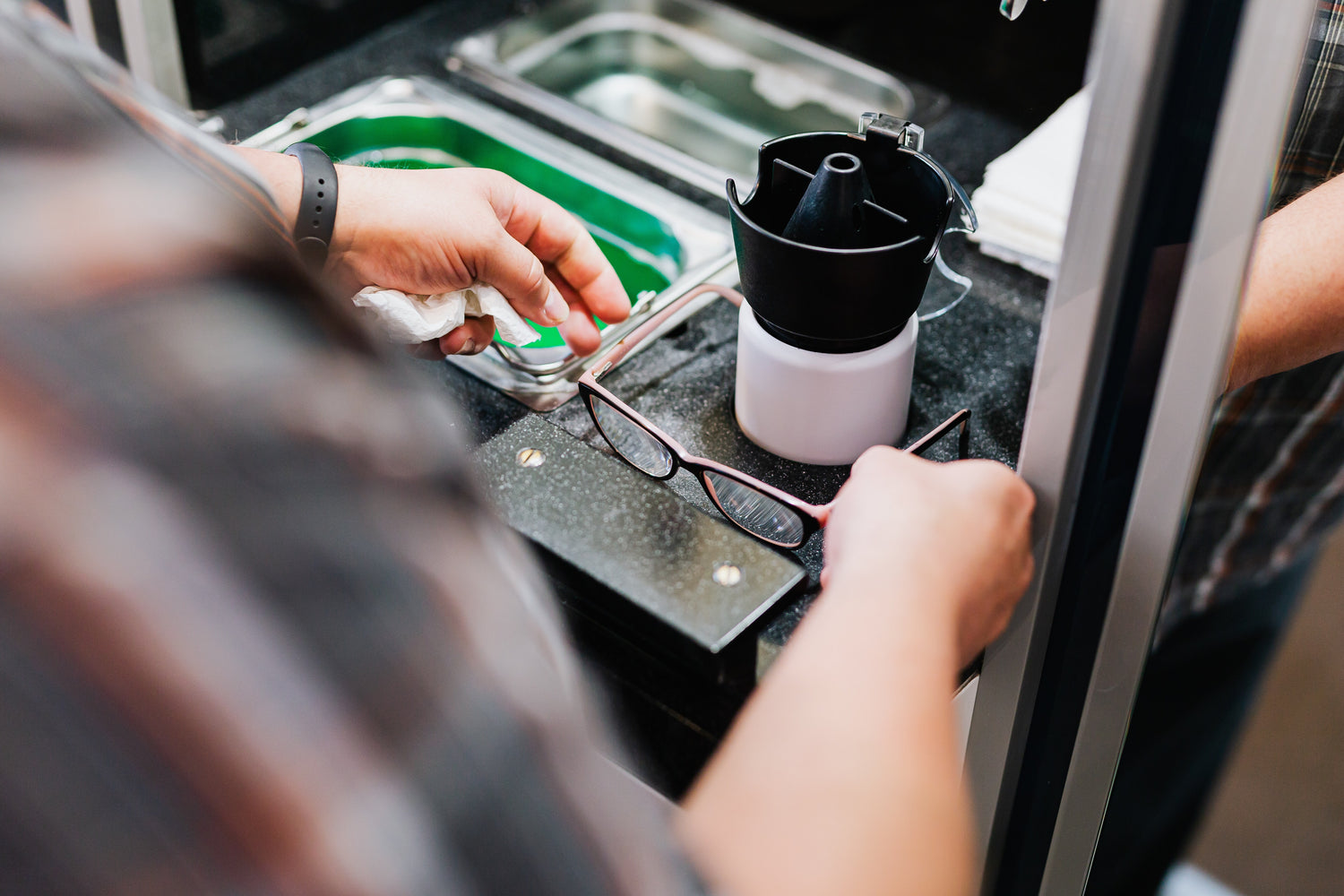 Your collection or eyewear MOT appointment.
We will inspect, adjust and fit your eyewear during this appointment.
If you're here for a FREE MOT, we will use an ultrasonic cleaner for any glasses that need an extra deep clean. Bought your glasses elsewhere? No problem - we'd love to offer our FREE MOT service to you.
Please arrive at your scheduled appointment time so that we can give you in store exclusivity. You can browse our shelves whilst you wait.
Book Now